SMIT 2015 – Student Mathematical Modelling and Information Technologies Conference
28–29 April 2015, the 7th Student Scientific Conference on Mathematical Modelling and Information Technologies was held at the IT Park in Kazan, Russia
The top goal of the Conference was involvement of young specialists in the generation of science-intensive solutions in different fields of industry including oil production and well logging.
Every year the Conference draws the attention and interest of dozens of talented young researchers to present their first scientific papers and experiments. The presentations covered such topics as digital signal processing, modelling, temperature and hydrodynamic simulators, geophysical well logging, development and modelling of oil and gas fields, design and technical implementation of signal processing systems.
The 7th Conference included more than 60 presentations made by students and postgraduates of Kazan (Volga Region) Federal University, Kazan National Research Technical University named after A.N.Tupolev, Bashkir State University and Gubkin Russian State Oil and Gas University.
According to the contest results for the best research work, the jurymen choose three projects. The winners received valuable prizes and job-offers from TGT Oilfield Services.
«Analysis of the block structure of the Pervomaiskoe field in order to assess the degree of depletion and water flooding efficiency and to determine possible zones of residual oil" by Ruslan Gaifutdinov.
«Construction of the inclinometer based on the MEMS sensors» by Renat Khakimullin.
«Modernisation of equipment used for sonic waveform logging» by Danir Khasanov.
Valeev Bulat received a job offer which was a special prize from Sofoil, one of the sponsoring companies of the Conference.
It should be noted that for young researches the 7th Student Mathematical Modelling and Information Technologies Conference served as an excellent platform which allowed not only presenting the results of their research to the jury but also sharing valuable experience with the best professionals. The number of the interested in the Conference grows every year.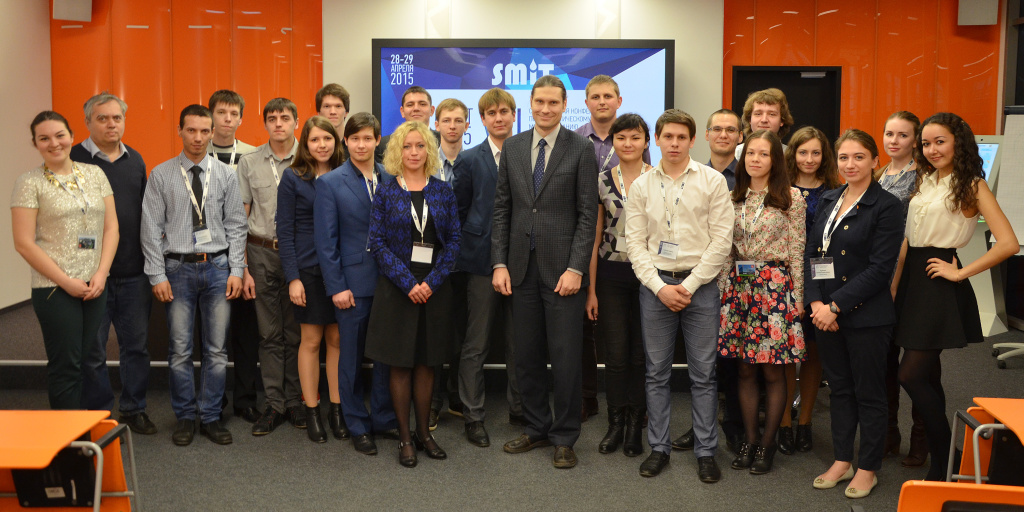 Date: April 28 – 29, 2015